Tea has been used by people for hundreds, if not thousands, of years due to the sheer abundance of health benefits that it delivers unto the human body. Something else awash with wellness benefits, and now being combined with tea, is cannabidiol, or CBD. CBD is becoming increasingly popular, and with this popularity comes innovation. People are inventing more and more interesting ways to consume the substance and, you guessed it, one of these is CBD Tea.
What is CBD?
CBD is one of over 400 compounds that can be found within the marijuana plant. The compound is non-psychoactive, which means that it doesn't get its user high, and is well-known for its wide range of health benefits, such as its ability to act as an anti-inflammatory. CBD tea is, then, a wonderful concept because it means that the compound is much more readily available to people who may be too scared to smoke it or use another means.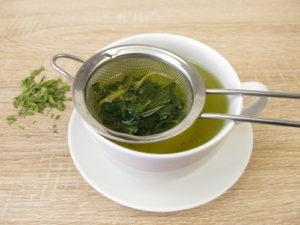 What Kind Of Stuff Can CBD Tea Treat?
Tea that is infused with CBD has the potential to treat many different ailments, such as anxiety and insomnia. It works to combat anxiety incredibly well and because it is non-psychoactive there should be no qualms about feeling nervous while drinking it. Drinking CBD tea if you've smoked too much weed that is high in THC is also helpful due to the fact that the CBD counteracts it, meaning that it may help get rid of any panic or paranoia you may have.
CBD tea is also useful for combatting more general physical pain – and there are hundreds of studies, as well as lots of science, to back this up. For example, CBD has been proven to stop the body from absorbing anandamide, a chemical in the body that is linked to pain regulation. This makes CBD tea the ideal beverage for someone with nerve pain or headaches.
Tea, in general, is already full of antioxidants and vitamins to help the body thrive. There are lots of different kinds of tea too, such as green tea which is a known source of natural caffeine. Thus, combining CBD and tea together makes perfect sense as they have both been shown to do so much for the body.
Have you ever tried CBD tea? If so, did you use it to treat an ailment, or just because you liked the taste? Let us know all about your experience by detailing it in the comments down below. We'd love to hear from you.
By Brodie Mckenzie